Car Accident Injury Lawyer
Houston Car Accident Injury Lawyer Paul O'Connell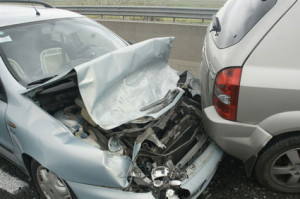 Why You need a Car Accident Injury Lawyer
Injuries resulting from car, motorcycle, or auto accidents can cause a great deal of physical, emotional, and financial damage. A car accident injury is often caused by someone else's negligence. Laws exist in order to protect those injured in such accidents. To help preserve your rights, obtain assistance from experienced Houston, Texas car accident injury lawyer, motorcycle, auto accident attorneys or motor vehicle accidents lawyer. The legal team at the law office of Paul O'Connell will work hard and is the best opportunity to protect your legal rights.
 
Car Accident Injuries, Timing is Important
Neck pain and back pain from a car accident injury can seriously affect your life and happiness. While you may not experience pain and suffering from these injuries right after your car accident the pain and suffering from your accident may manifest days, weeks or months after your car accident, truck accident, or motorcycle accident. You should contact an attorney and see a doctor as quickly as possible to protect your legal rights. 
Hire and Experienced Car Accident Injury Lawyer
Attorney Paul O'Connell and his staff of Houston car accident injury attorneys understand that all personal injuries are serious. Our Personal Injury Firm handles every case with the attention it deserves. We never charge any fees or costs unless we recover money for you. 
Contact us at 281-804-6882 and we will answer your questions right away.
Call Today!
281-804-6882
The consultation is free & only takes a few minutes!
 
Do I have a case?
Fill out the form below to contact us and tell us about your case.